Don't Wait!
Upgrade to VIP before Thursday, May 6, to Fully Enjoy Our VIP Lounge Experience!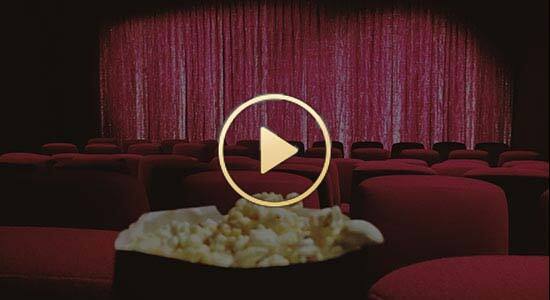 VIP LOUNGE
May 6-9, 2021
Go behind the velvet ropes to experience an immersive virtual lounge like you've never seen before. Pop into different virtual lounge rooms to chat live with other VIP guests (and special film festival surprises!). This is a Zoom experience unlike any other!
You'll want to get your VIP Pass before the film festival begins, so you can join both "weekend receptions" live with us!
Get Special Perks & Extended Access to the Films (Over $500.00 value!)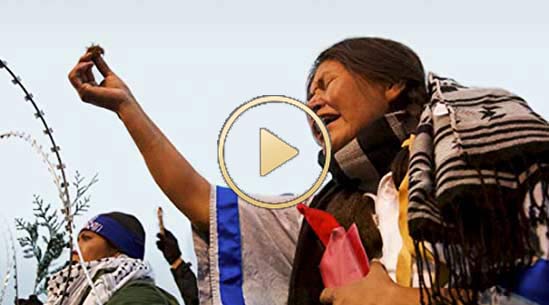 SPECIAL EXCLUSIVE SCREENING — End of the Line: The Women of Standing Rock
05/15/2021 7:00:00 AM at 10/24/2021 8:00:00 PM Pacific
Limited to the first 500 VIP ticket holders. Join us for this special screening of End of the Line: The Women of Standing Rock. A group of Indigenous women risk their lives to stop the Dakota Access oil pipeline construction that desecrated their ancient burial and prayer sites and threatens their land, water, and very existence. In the process, they must face the personal costs of leadership, even as their own lives and identities are transformed by one of the great political and cultural events of the early 21st century.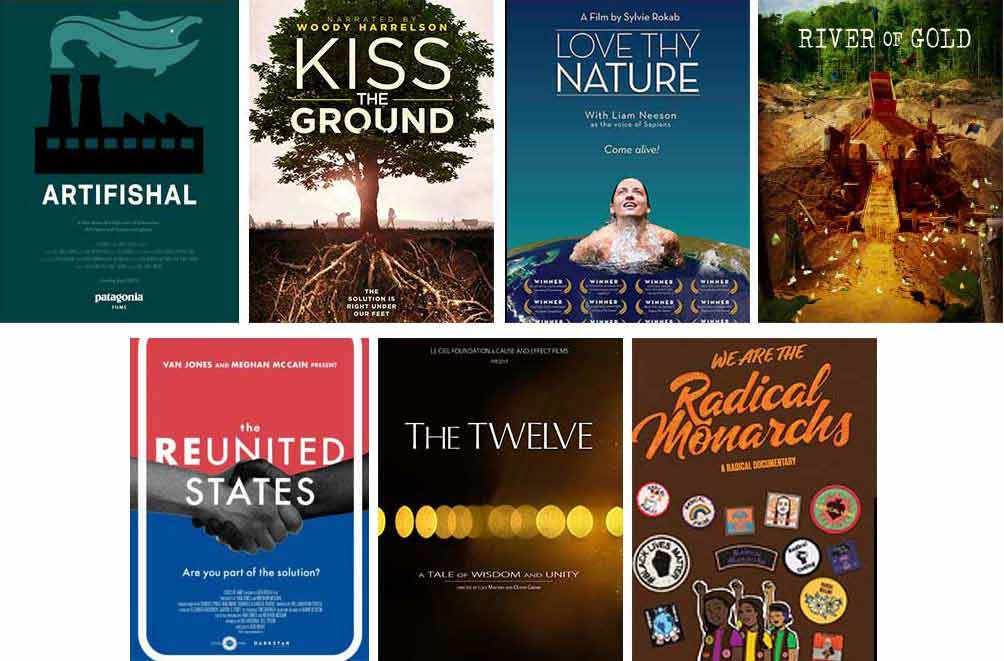 EXTENDED ACCESS TO FILMS
May 9-23, 2021
Enjoy on-demand access to all the films in the festival (excluding special events) for two weeks, post-event. Many of these films are still on the festival circuit or involved in distribution agreements, so this extended access period is exclusive for Shift Your World Film Festival VIPs!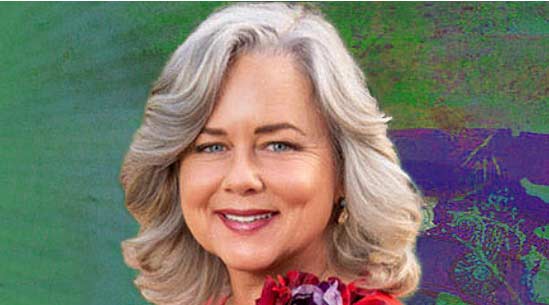 ACCESS TO THE HEART OF ACTIVISM
A SHIFT NETWORK COURSE
If you've wondered how you can step forward and make a difference in your life, your community, and beyond... this course with Mayor Heidi Harmon is for you. Discover new ways of engaging our social and political evolution that uplifts you and others, and results in real healing and lasting positive change — while standing in your authentic soul.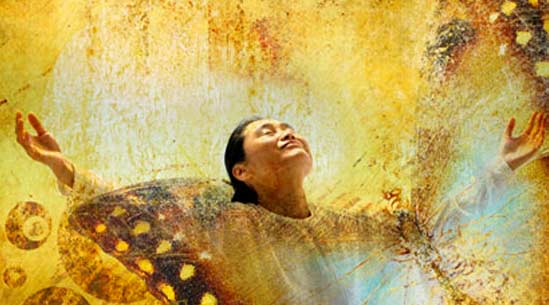 ACCESS TO METAMORPHOSIS THROUGH STORY MAGIC
A SHIFT NETWORK COURSE
Guided by gifted storyteller and Yoruba priestess Luisah Teish, you'll learn how to use storytelling to raise your consciousness to another level of embodiment — through reconnecting with your emotional life, orphaned parts of your psyche, and even archetypal dimensions of your superconscious. Discover the ability to script a new story that works with your emotions and deep unconscious to create a new trajectory for your life — one that is more fulfilling and joyful — with far fewer limitations.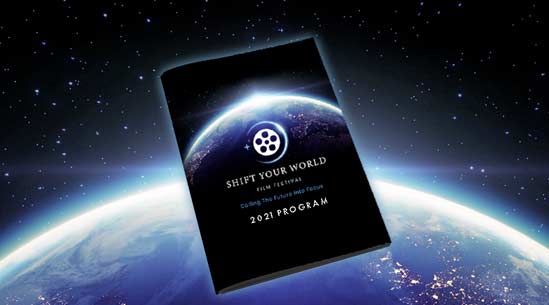 OFFICIAL 2021 SHIFT YOUR WORLD FILM FESTIVAL PROGRAM
Downloadable PDF
Take a deeper dive into the Shift Your World Film Festival. Get to know the filmmakers, producers, and cinematic leaders involved in putting our first-ever film festival out into the world. Plus, discover more about the powerful collection of feature films and shorts included in the 2021 event.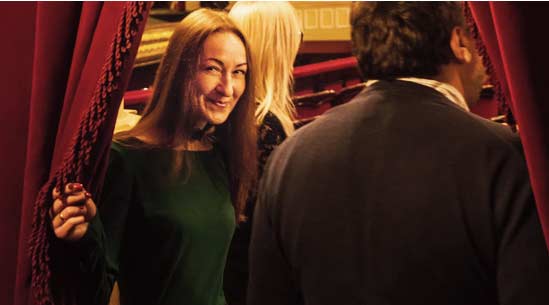 MEMBERSHIP IN THE "SHIFT YOUR WORLD INSIDER'S CLUB"
Exclusive for VIPs
With your VIP upgrade pass, you'll be enrolled in our "Shift Your World Insider's Club." You'll be the first to be notified of upcoming Shift film festivals and events, as well as exclusive benefits and perks along the way!
VIP Pass
(Over $500.00 value!)
WHAT YOU'LL GET:
All-access pass to VIP lounge (immersive virtual experience May 6-9)
Special event: End of The Line: The Women of Standing Rock film (May 15)
2 weeks post-event on-demand access (May 9-23)
Access to Shift course: The Heart of Activism with Mayor Heidi Harmon
Access to Shift course: Metamorphosis Through Story Magic with Luisah Teish
Official 2021 program download
Shift Your World Insider's Club membership
Enjoy the film festival experience the way it was meant to be…
$97
ORDER HERE

What People Are Saying About Shift Festivals…
The festival was a wonderful introduction to people, their talents, and wisdom that I would never have experienced if it were not for the festival. The pass is the only way to experience it fully with the gift of returning to your favourites again and again.
— Kimella Hilliard, Saanichton, Canada
I loved hearing and feeling the language of our youth. I feel connected with their visions, living the Now, and what I can contribute to self, family, community, and all that is.
— Jeannene Mosley, Middleton, Wisconsin
The Shift Network is the most positive and supportive group of people I've dealt with online. I love each class and the vast range of courses to explore. I try to integrate the classes I take to complement my healing journey. I love these people's heart-centered energy.
— Rowyn Capers
It was wonderful to be touched by so many people from around the world, and feeling as though we really are one and all are working in our own ways toward healing for our Mother and one another. Made me feel hopeful and uplifted.
— Cook Rodgers
This is my second virtual festival with The Shift Network and it was amazing. This helped me find community in a dark time and helps me mark the passing of the seasons. Plus the musicians and speakers are fantastic!
— Raven, Atlanta, Georgia
It was connecting with like-minded brave, positive beings and jumping together into the pool of light of change. It was exciting, thrilling, effortless, and so, so natural!!!
— Laura Whelan
EPIC event! Thank you, Shift Network! You and the team are a blessing! Love. Peace. Blessings. Unity.
— Gwen
This is absolutely the most beautiful soulful event! What a blessing to the world! To us all who are present!
— Dorie