2022 FILM FEST DATES FEBRUARY 17-20
An enriching 4-day journey exploring the power of film to open our hearts and provoke positive change
Save the Date!
The 2nd Annual Shift Your World Festival is Coming February 17-20, 2022
Want to see what a conscious film festival is all about? Check out our...
2021 Shift Your World Film Festival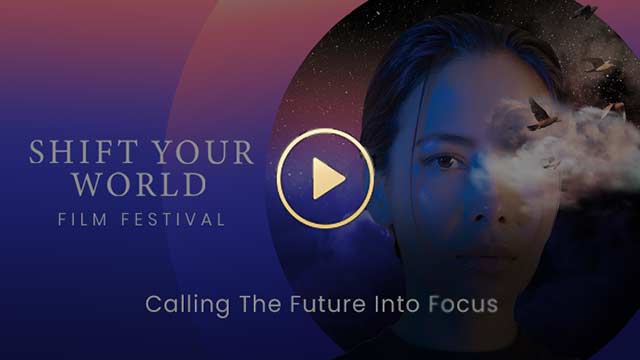 10 feature-length films, world premieres, conversations with filmmakers and producers, special presentation events & more – including a collection of powerful shorts: The Monolith, Hudson Geese, Slomo, and The Story of Stuff!
Click on any poster to watch the trailer
PANELS AND CONVERSATIONS

Jason Silva

Sylvie Rokab

Ben Rekhi

Joy Donnell

Mark Gerzon

Reverend Rhetta Morgan

Jason Parks

Sarah duPont

Jessie Nagel

Josh "Bones" Murphy

Heather Hollander

Tom Cronin

Jacqui Fifer

Dr. Vandana Shiva

Maia Monasterios

Zenka Caro

Shannon Kring

Fifer Garbesi

Christopher Pitcher

Tom Newmark

Le Ciel Foundation

Phyllis Young

Pearl Daniel-Means

Jesse Smith

Adam Schomer

Louis Fox
About the Shift Your World Film Festival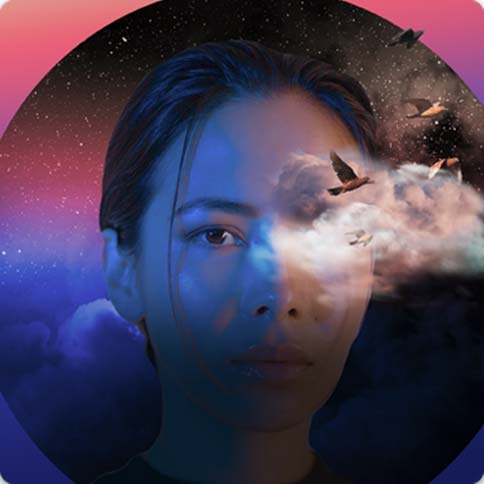 Shift Your World Film Festival is the first-ever online film event hosted by The Shift Network. This seminal event is rooted in the understanding that the most powerful world-changing movies are ones that leave us as better, wiser, and more engaged humans. They engender insights and awareness that touch deep into our souls, calling us to remember who we are and why we are here.
The year 2020 was a time of dramatic loss on many levels, but 2021 gives us the opportunity for regeneration and rebirth. That's why the theme for this brand-new event is regenesis, leveraging this unique cultural moment to redesign our future with an upleveled vision of human potential.
The most powerful stories awaken our curiosity and imagination. They show us the possibility of a thriving future. Through film, we can truly envision a brighter, more meaningful tomorrow.
Humans are born storytellers, and the Shift Your World Film Festival is designed to offer an opportunity for showcasing compelling stories that blend inspiration, possibility, and true activism – while touching our hearts and souls.
This completely FREE event features digital world premieres of films from around the globe. You're invited to engage in unique online experiences inspired by in-person film festivals – including panel discussions with filmmakers and voting for our first-ever awards ceremony. You can even engage in an immersive virtual experience when you upgrade to our VIP pass.
Join us for this unique online experience of filmgoers, filmmakers, and moving storytellers to reinvigorate your hopeful spirit and work toward global change together.
AWARDS | JURORS | ADVISORS
The Shift Your World Film Festival Awards Ceremony takes place the evening of Sunday, May 9. We are pleased to recognize and honor outstanding cinematic achievement in three categories:
Jury Award: 1st and 2nd place winners to be selected by our esteemed jury panel.
Culture Shift Legacy Award (Feature Film & Short): Honoring films that have achieved legendary status in advancing humanity's evolutionary conversation.
Audience Choice Award: Cast your vote for your favorite film LIVE during the festival. Voting closes Sunday, May 9. The winner will be announced within 1-2 days.
The first annual Shift Your World Film Festival could not exist without our venerable team of advisors, jurors, and producers.

Barnet Bain

Theresa Corazon Laurico

Lynnaea Lumbard, PhD

Ben Yalom

Gbenga Akinnagbe

Beverly Camhe

Corinne Bourdeau
Film Festival Producers

Teana David

Kit Thomas

Jason Wishnow
2021 AWARD WINNERS
Congratulations to the winners of our first-ever Shift Your World Film Festival Awards!
We tallied all the votes... and here's who is receiving our 2021 honors.
AUDIENCE CHOICE
1st place — River of Gold
2nd place — Artifishal
JURY AWARDS FOR FEATURE FILM
Jury Statement:
Each of this year's films were wonderful, which made our job very challenging. As we discussed the merits of the candidates — looking at craft, creativity, effective storytelling, and potential to significantly shift the audience's perspective and choices, several films began to emerge as potential winners. After further note-comparing and discussion, we found our way to consensus about our first and second prize recipients:
1st place — Kiss the Ground
2nd place — We Are the Radical Monarchs
CULTURE SHIFT LEGACY AWARDS
Honoring a feature-length and short film that have achieved legendary status in advancing humanity's evolutionary conversation.
Feature — Baraka
Short — The Story of Stuff
Special Event Presentation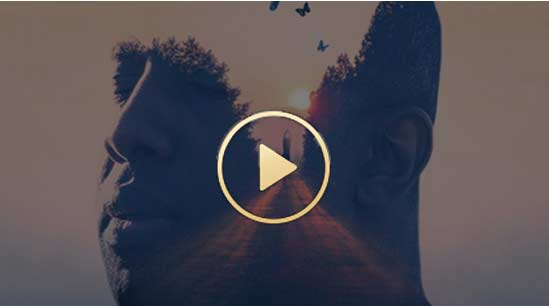 The Portal
Directed by Jacqui Fifer
What would happen if 7 billion people all meditated? Could it shift the trajectory of our planet? The Portal follows six people (and a robot) who transform their lives using mindfulness, providing inspiration as humans embark on the next phase of evolution.
Feature Film Trailers
As we emerge from a year of loss, uncertainty, and life lived in a smaller scope, Shift Your World's mindfully curated films and poignant post-screening discussions offer a portal to new possibilities in the realms of personal, societal, and planetary wellbeing.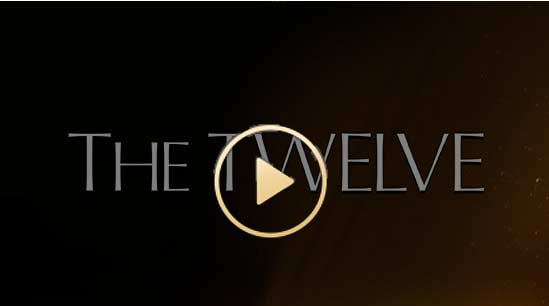 The Twelve
Directed by Lucy Martens and Olivier Girard
The Twelve is a documentary that gives a voice to the wisdom traditions of twelve Elders from around the globe, who share long-forgotten knowledge of humanity's eternal and complex connection with Nature.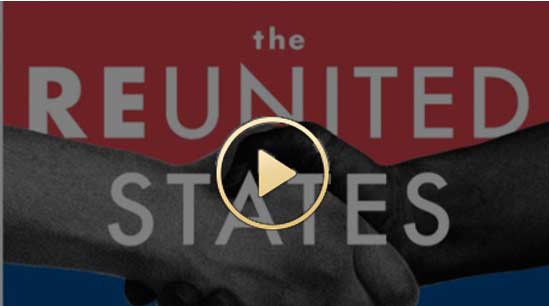 The Reunited States
Directed by Ben Rekhi
The Reunited States is a powerful documentary that follows the unsung heroes on the difficult journey of bridging our political and racial divides. Susan Bro, who lost her daughter when a car drove through a crowd in Charlottesville, and David and Erin Leaverton, a Republican couple who traveled to all 50 states in an RV to find out what divides us, are just a few of the characters profiled.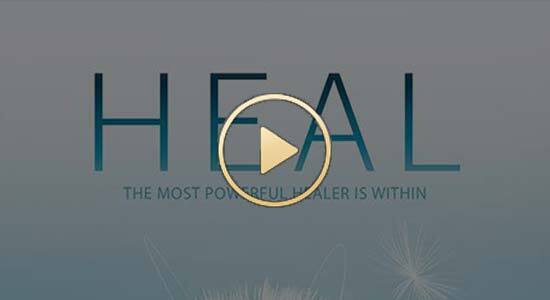 Heal
Directed by Kelly Noonan
Heal takes us on a scientific and spiritual journey where we discover that our thoughts, beliefs, and emotions have a huge impact on our health and ability to heal. The latest science reveals that we are not victims of unchangeable genes, nor should we buy into a scary prognosis. The fact is we have more control over our health and life than we have been taught to believe. This film will empower you with a new understanding of the miraculous nature of the human body and the extraordinary healer within us all.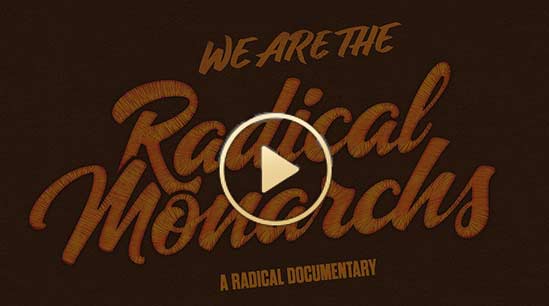 We Are the Radical Monarchs
Directed by Linda Goldstein Knowlton
Set in Oakland, a city with a deep history of social justice movements, We Are the Radical Monarchs documents three years in the life of the Radical Monarchs — an alternative to the Scout movement for girls of color, ages 8-13, where members earn badges for completing units on social justice. The film also follows the co-founders' struggle to respond to the needs of communities across the U.S. to create and inspire a new generation of social justice activists.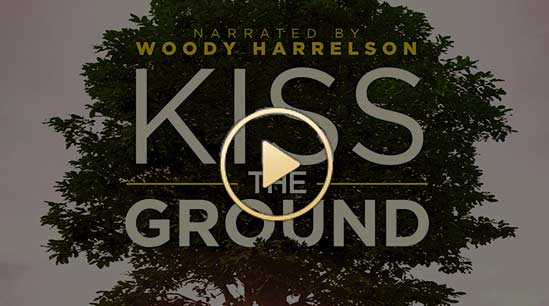 Kiss the Ground
Directed by Josh and Rebecca Tickell
Kiss the Ground is a groundbreaking film that demonstrates how regenerating the world's soils can completely and rapidly stabilize Earth's climate, restore lost ecosystems, and create abundant food supplies.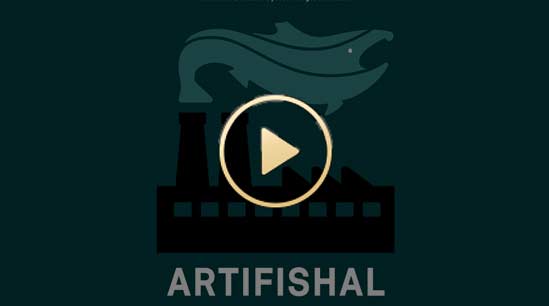 Artifishal
Directed by Josh Murphy
Artifishal is a film about people, rivers, and the fight for the future of wild fish and the environment that supports them. It explores wild salmon's slide towards extinction, threats posed by fish hatcheries and fish farms, and our continued loss of faith in nature.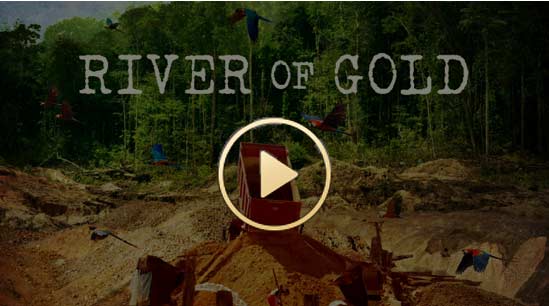 River of Gold
Directed by Sarah DuPont and Reuben Aaronson
Narrated by Academy Award winners Sissy Spacek and Herbie Hancock, River of Gold is the disturbing account of a clandestine journey into Peru's Amazon rainforest to uncover the savage unraveling of pristine jungle. Ron Haviv and Donovan Webster, two war journalists, led by Peruvian Enrique Ortiz, bear witness to the apocalyptic destruction in the pursuit of illegally mined gold, with consequences on a global scale.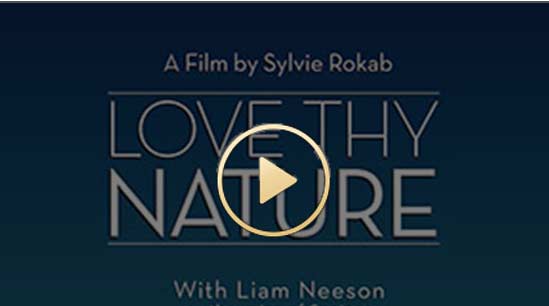 Love Thy Nature
Directed by Sylvie Rokab
Narrated by Liam Neeson, Love Thy Nature points to how deeply we've lost touch with nature — and takes viewers on a cinematic journey through the beauty and intimacy of our relationship with the natural world, showing that a renewed connection with nature is key to our personal health and the health of our planet.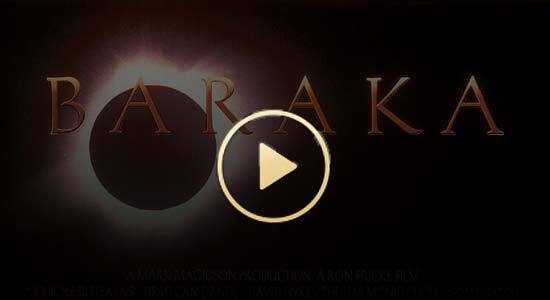 Baraka
Directed by Ron Fricke
Baraka explores themes via a compilation of stunningly filmed natural events, human activities, biological diversity, and technological phenomena shot on six continents in 24 countries including Tanzania, China, Brazil, Japan, Nepal, the U.S., and Europe over a 14-month period. Baraka is an ancient Sufi word, translated as a blessing or as the essence of life from which the evolutionary process unfolds.
Schedule and films subject to change
The views and opinions expressed in Shift Your World festival films, panels, and presentations do not necessarily reflect those of The Shift Network Inc.
What People Are Saying About Shift Festivals...
What an amazing number of relevant, fascinating, and well-done films for our time!
— Trudy Sanders, South Pasadena, California
I am so heartened to see the practical presentation of our ability to make the shift. I give a standing ovation to this generation's attitude and fortitude in shifting the devastation my generation thoughtlessly created through our blind ecstasy.
— Blanche Black, Jordan River, Canada
Shift Your World Film Festival was an inspirational film festival discussing issues that truly matter… and free! Everyone can gain knowledge on issues presented in an easy-access format with thought-provoking discussions.
— Kelly Lyon, Boca Raton, Florida
I really looked forward to watching everything and was impressed with the content, quality of the films, and most of all the messages that you are putting out there as we go through an awakening; this is the approach that is so desperately needed in this rapidly changing world. Bravo. Keeping it real.
— Monica, United Kingdom
The Shift Your World Film Festival was absolutely fantastic! It was very inspirational and motivational. During this challenging time, we all have to deal with so much negativity, anxiety, loneliness, etc. The festival provided a sense of community and gathering of people with the same values and goals. I'm sure it boosted the spirits of all attendees. The content was highly curated and it gave me hope for the future. It also showed that there is still hope for humanity. The cherry on the top was that the whole festival was fully free. Thank you so much to The Shift Network and to all organizers!
— Lucia, Canada
Because of the information in the various films, I have made decisions to incorporate some of this into my own personal behaviors and lifestyles and to also recommend them to my clients in my practice.
— Debbie Byrd
The Shift Your World Film Festival offered material that was enlightening and thought-provoking. It touched on issues that need attention… issues that require us as humans on this planet to see and understand and become involved… to help bring into focus so as to educate and encourage change in our communities and on our planet. I'm excited to see this happen again next year.
— Barbara Smith, Tottenham, Canada
The Shift Your World Film Festival is exactly what we need in these crazy times. Sharing stories that enlighten and heal the mind, body, and spirit is so needed.
— Dei, Dubai, United Arab Emirates
Co-Sponsors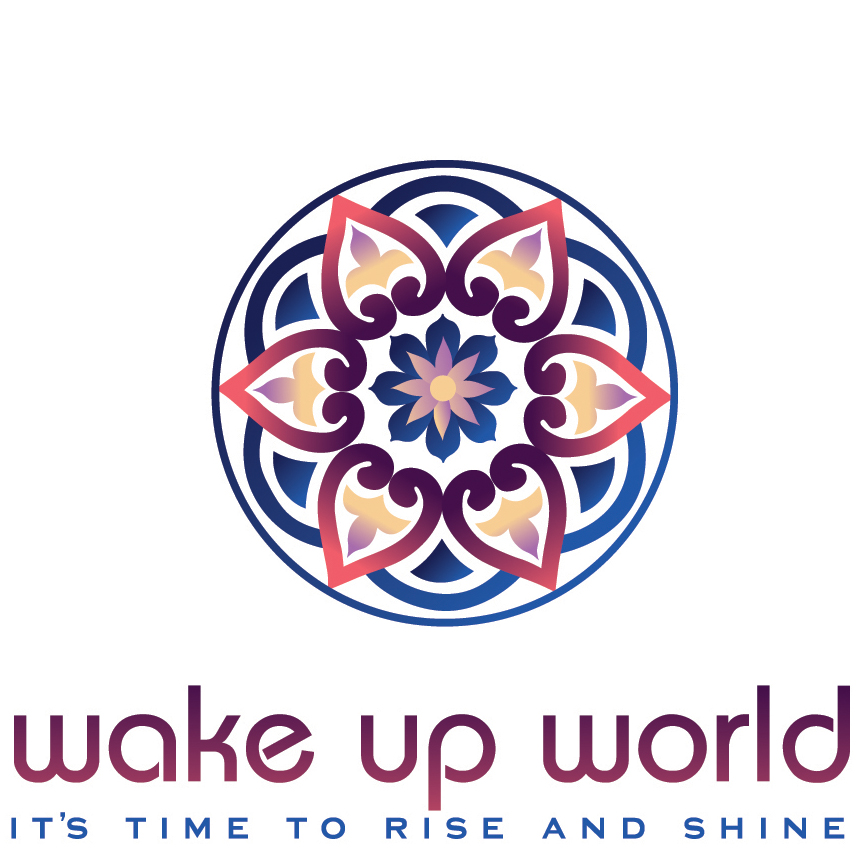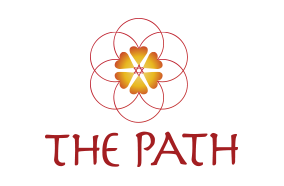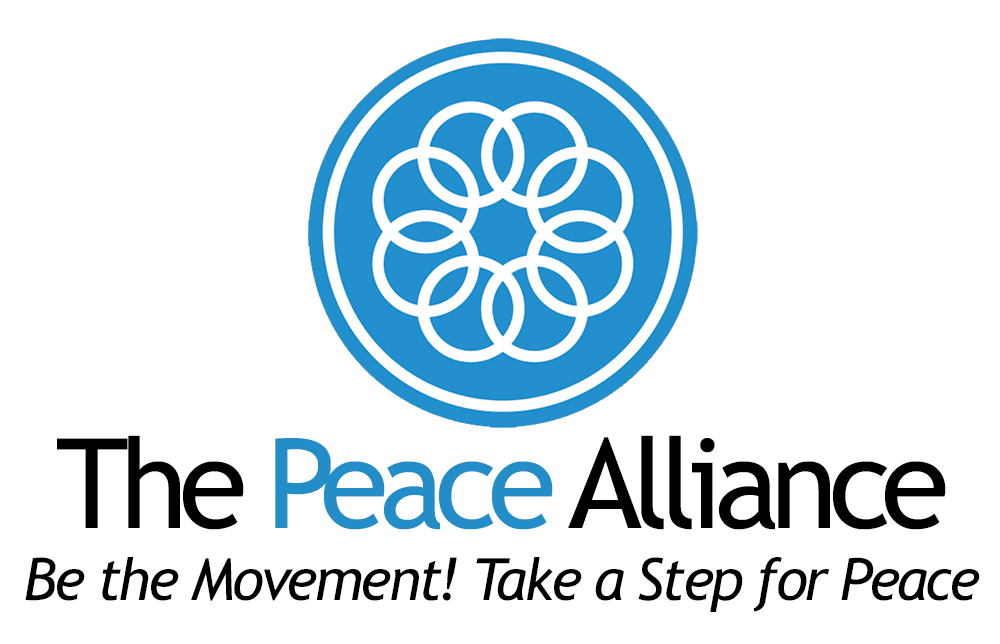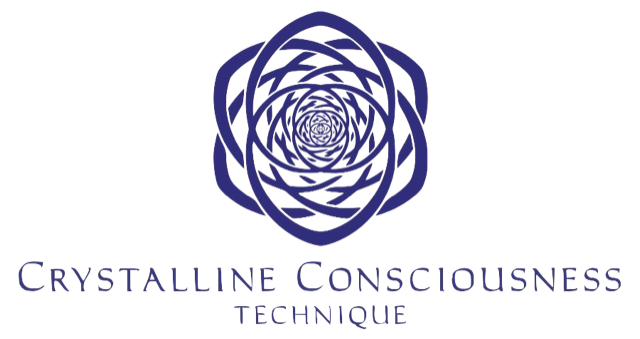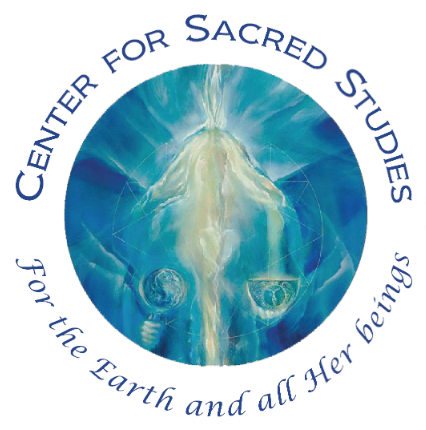 About The Shift Network
We are a socially conscious organization which, since our founding in 2010, has served over 3,200,000 people in 170 countries in domains such as spirituality, holistic health, sound healing, Indigenous wisdom, peace, psychology, enlightened business, and sustainability.
Our focus to date has been on interactive, virtual courses, global online summits and festivals, and live seminars and retreats — all centered on empowering a shift to a more sacred way of living.
We empower and support a global network of people who are creating an evolutionary shift of consciousness that leads to a more enlightened society built on principles of health, peace, prosperity, and sustainability.
RSVP here for your free ticket — and let's connect, collaborate, and co-create a new evolution together.